I just heard that Giovanni from China Art Objects Gallery died on Sunday morning. He was 34. Look, I never said two words to the guy, he was on the art world fast track and cliqued with Art Center real good, but dead is too permanent not to say too bad.
The gallery was shaking, like an earthquake, as I wrote that. They are doing sewer repairs outside, giant cranes and huge pipes, it looks more like sewer replacement. The building shakes five or six times a day for thirty seconds at a time. I still have Sandra Vista's sculptures on shelves here. I can hear them all vibrating. Everything is audibly vibrating.
When you die at 34 and it wasn't in an accident in a car or plane or steep stairs, well, yeah, you beat us, you got higher than anyone else we know. I'll have a swig of Perrier to that – Here's to Giovanni, hope Chinatown can survive your loss.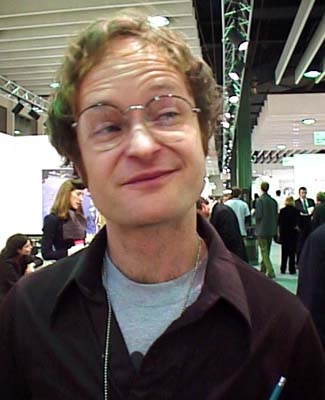 1968 – 2002
This entry was posted on Thursday, December 19th, 2002 at 3:02 pm and is filed under . You can follow any responses to this entry through the RSS 2.0 feed. Both comments and pings are currently closed.